News
URALMASH — is the CHAMPION of Russian Super League in second time! Alexander Zakharov wins the MVP title!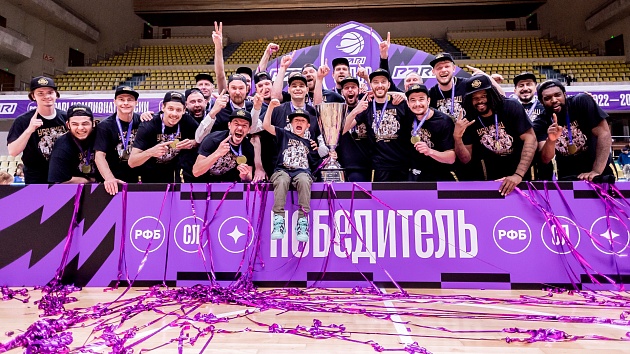 Congrats to URALMASH on another championship season: Zakharov Alexander, Douglas Javonte, Pisklov Kirill, Glazunov Anton, Wright Namon, Kondakov Maxim, Balashov Nikita, Mikheev Kirill, Lysenkov Andrey, Pisarchuk Artem, Makarov Innokenty. Yekaterinburg team became champions of Russian Super League in the regular season and playoffs 2022/23!

Congrats to Alexander Zakharov with MVP title of Russian SL-1 and Anton Glazunov, Javonte Douglas on making the team of the season!
Back to the list