News
Xavi Pascual's Zenit won their first VTB League title
05.06.2022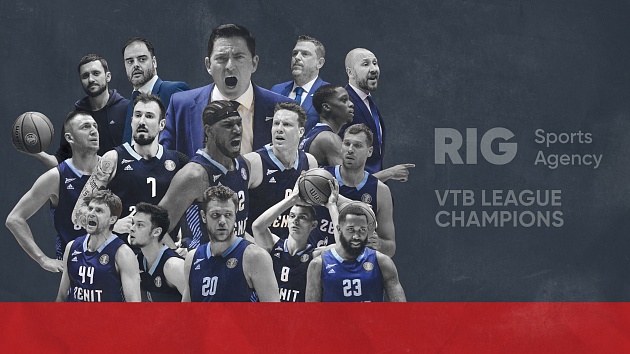 Congrats to Xavi Pascual and his Zenit BC warriors on winning VTB League championship for the first time in club's history!
It was an incredible season that brought happiness and joy to all Zenit fans and organisation. Big hug and respect to our friend and client Xavi Pascual and our players, as they managed to win trophy against the great Champion with special DNA CSKA Moscow in thriller series (4-3). Well deserved and more to come!
Our clients:
Coaches: Xavi Pascual (head coach), Inigo Zorzano, Adamantios Panagiotopoulos, Sergey Vozniuk, Yaroslav Yalovchuk, Vytautas Valiulis.
Players: Sergey Karasev, Dmitriy Kulagin, Sergey Monia, Egor Vialtsev, Vitaliy Fridzon, Andrey Zubkov, Alex Poythress, Andrey Toptunov, Eric Buckner, Tyson Carter.
Back to the list