News
Evgeniy Pashutin's Uralmash won the Superleague-1 title. Justin Roberson was named MVP!
04.05.2022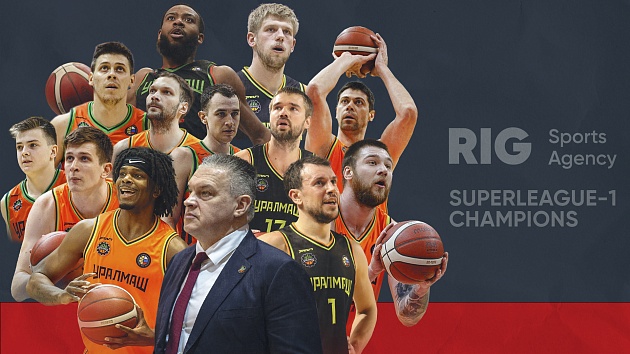 Congrats to our Uralmash clients on tremendous season. Head Coach Evgeniy Pashutin brough the game to different level and with great help of Players: Javonte Douglas, Justin Roberson, Anton Glazunov, Alexander Zakharov, Grigory Shukhovtsov, Nikita Balashov, Artem Pisarchuk, Kirill Mikheev, Maxim Kondakov, Maxim Grigoryev, Kirill Pisklov, Alexander Zubkov thru regular season and PlayOffs to become Champion of Superleague-1 with amazing score without a single loss in 2022, as they extend their unbeaten run to 23-0!
Congrats to Justin Roberson for being named Russian SL-1 MVP and to Anton Glazunov and Javonte Douglas on being named to the All-Superleague-1 Team of the season!
Back to the list